We offer a large inventory of truss to help improve the look and feel of your event. The most common use for truss is to create a start and or finish line arch, but truss can also be used to display signage for sponsor activations or to direct runners along the course. Additionally, truss can be used to along the course to display visual clocks at larger events where clocks are needed to be displayed more than 6' in the air.
We can create custom truss structures depending on the dimensions of your finish line and signage or we can provide you with the option of one of our standard truss configurations.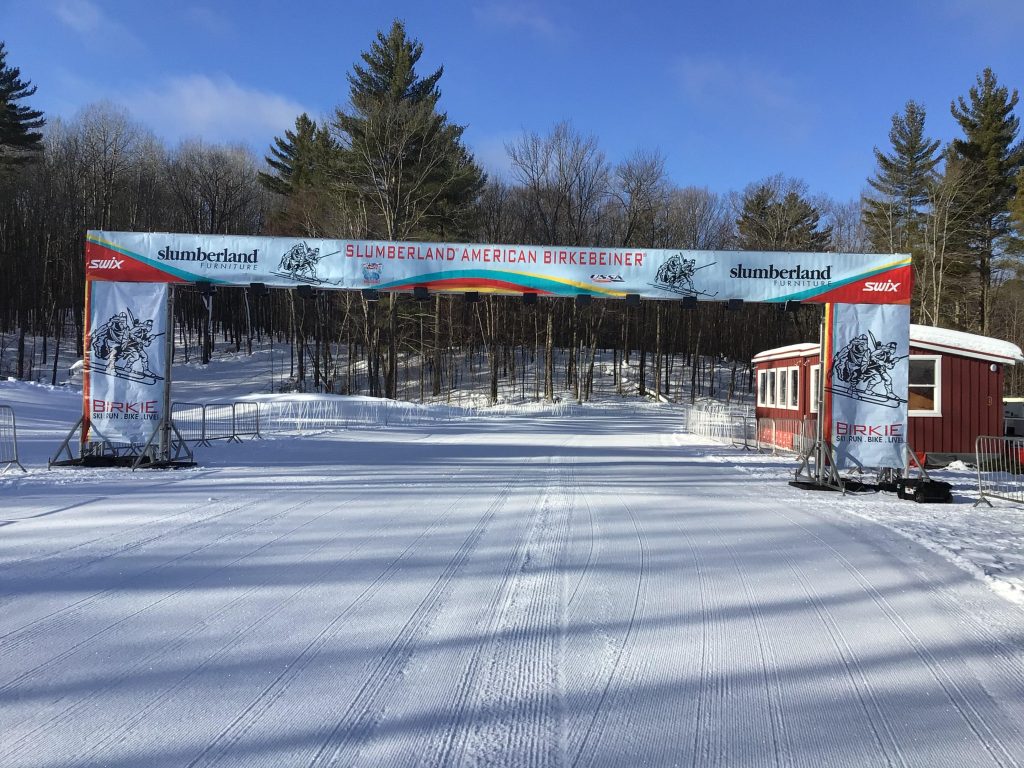 Truss Applications

Start Finish Line Structures (most common application)
Entrance Ways
Half Way or Turn Structures (i.e. Half and Full Marathon Splits)
Single Unit Sign Holders (aka "Sticks")

Directional or informational signs
Pace per mile signs

Rectangular Free Standing Structures
Visual Clock Stands
Radio and Camera Towers
Box Trusses

The Box Truss comes in a number of different sizes and can be bolted together to create structures of almost any size and dimension. The following are the different types of materials used to create banner structures.

12" Box Truss (1',2',3',4',5'& 10' Sections)
Corner Pieces (12" x 12" used to connect vertical and horizontal sections)
Base Plates, heavy metal bases which provide a solid footing for the structure

Heavy Duty (42" x 42")
Lighter Duty (36" x 36")

Outriggers, provide additional support to larger structures and structures erected in windy conditions
Considerations When Determining Structure Size

Width of street or path
Crown of the road
Width of timing mats
Number of competitors
Hanging a visual clock
Overall height
Overhead obstructions
Amount of time available for set up and tear down
Safety Considerations for Use of Truss Systems

Participant, spectator and staff safety should be the highest priority at any event, consider the following guidelines. Failure to exercise due caution could lead to serious injury or death.

Wind:

Box truss systems are stable structures, but have limitations. Many factors contribute to the stability of a structure including:

The total square footage of the banner – larger banners will catch more wind
Contour of surface – totally flat surfaces are most desirable
Overall height of the structure
Use of outriggers, ballast and other guiding mechanisms
Monitor winds at all time when banners are affixed to the structure. "Micro bursts" are possible in many different weather conditions and may present a dangerous situation.
Take down banners in the likelihood of high winds.
Use caution when leaving banner structures up overnight – you may want to consider hanging the banners and then rolling them up or hanging the banners the morning of the event.
Overall height of the structure
Use of outriggers, ballast and other guiding mechanisms

Height and Width Limitations:

Structures wider than 40' require additional support in the middle.
Structures taller than 15' are not recommended.

Vehicles:

Most truss systems do not have sufficient clearance for many vehicles.
Traffic barricades or some other device to prohibit vehicles from passing under the structure are recommended.
Event organizers should consider alternative routes for emergency vehicles.

Balloons:

Balloons are not recommended as an adornment to structures.
Affixing balloons to truss systems may destabilize the structure. This is especially true in high winds.
Banner Guidelines and Recommendations

Materials:

Banners can be made out of a wide variety of materials. The most common material that we use is vinyl. Keep in mind that vinyl will crack or fade with age and that banners should be rolled inward for storage and they should be stored in a cool dry place. We recommend that you roll out long vinyl banners prior to installation. We also see nylon, coroplast, metal, wood and "blow thru". Each material has advantages and disadvantages – if are considering using another material it may be worth further discussion.

Grommets:

Grommets are very important component when attaching a banner to a truss system. Keep in mind that sign companies make banners but usually do not install them so frequently they will not place a sufficient number of grommets into a banner. We recommend grommets in all 4 corners and every 18" along any side that is being affixed to truss. Insufficient grommets could lead to sagging which can be unsightly. Do not have the sign company sew a rope along the top of the banner – this is not an efficient way to hang a banner and they can get in the way.

Colors:

A darker banner with light lettering often shows best in photographs. Colors and graphics should be carefully considered and reviewed to ensure the banner and signage fits within the branding guidelines of the event, sponsors and partners.

Copy:

Keep it simple and clean. Avoid over emphasizing the words "Start" or "Finish" and use the space to display the name of the event. We do not recommend including the date as they become obsolete immediately. Modifying banners does not work very well. We also recommend that sponsor names be kept off of the main banner. There are ways to include them in the signage scheme.
Common Truss Structure Configurations
---
Option #1
---

Banner Size: 15' wide x 3' high (1 or 2 one-sided banners)
Truss Size: 17' wide x 11' high
Opening: 12' 6"
Runner Clearance: 8′ 3″
Option #2
---

Banner Size: 25' wide x 3' high (two-sided banner)
Truss Size: 27' wide x 12' high
Opening: 22' 6"
Runner Clearance: 8' 3"
Option #3
---

Banner Size: 25' wide x 3' high (two-sided banner)
Truss Size: 27' wide x 15' high
Opening: 22' 6"
Runner Clearance: 10' 3" (9′ 1″ with two-sided clock)
Option #4
---

Banner Size(s): 30' wide x 3' high (2 horizontal banners)
3' wide x 12' high (4 vertical banners)
Truss Size: 40' wide x 12′ high
Opening: 27' 6"
Runner Clearance: 9' 3″ (8′ 1″ with two-sided clock)